India With its magnificent landscapes, Mountains, Lakes, Desserts, Rivers, and many other stunning tourist attractions, It gives you the most unique and attractive destinations to visit with your friends or loved ones.
Agra – The Land Of Taj
Agra is home to the Tajmahal, one of the contemporary world's seven wonders. It's also a sign of enduring love. This is a dream destination for individuals all over the world; at the very least, they wish to see this historical landmark once in a lifetime.
Everything about the Taj Mahal is symmetrical. Every face may view it in the same way. The emperor's and princess's graves are the only ones that aren't identical. It glows in a variety of hues according on the time of day: pink at dawn, white at midday, and golden at sunset.
Tourists from all over the world go here to witness just this magnificent symbol of love, making it one of India's most popular tourist destinations. This perfect example of love should be on everyone's bucket list.
Varanasi – The Spiritual Capital Of India
Varanasi, also known as Kashi or Banaras, is India's holiest city and spiritual centre. When you come, you will understand why it is known as India's spiritual capital. It is also one of the four dhams of Hindu and Jains pilgrims. They think that visiting here once in a lifetime will bring their soul salvation (Mukti). It is located on the banks of the Ganga River.
Jaipur – The Pink City Of India
India's pink metropolis Rajasthan's capital, Jaipur, is also a popular tourist destination. This city is known for its diverse culture and heritage, which has been shaped by a succession of rulers. Jaipur, like Delhi and Agra, is an important historical site in India.
Jaipur is one of India's most well-known tourist destinations. From magnificent palaces to bustling markets, there is much to see and do.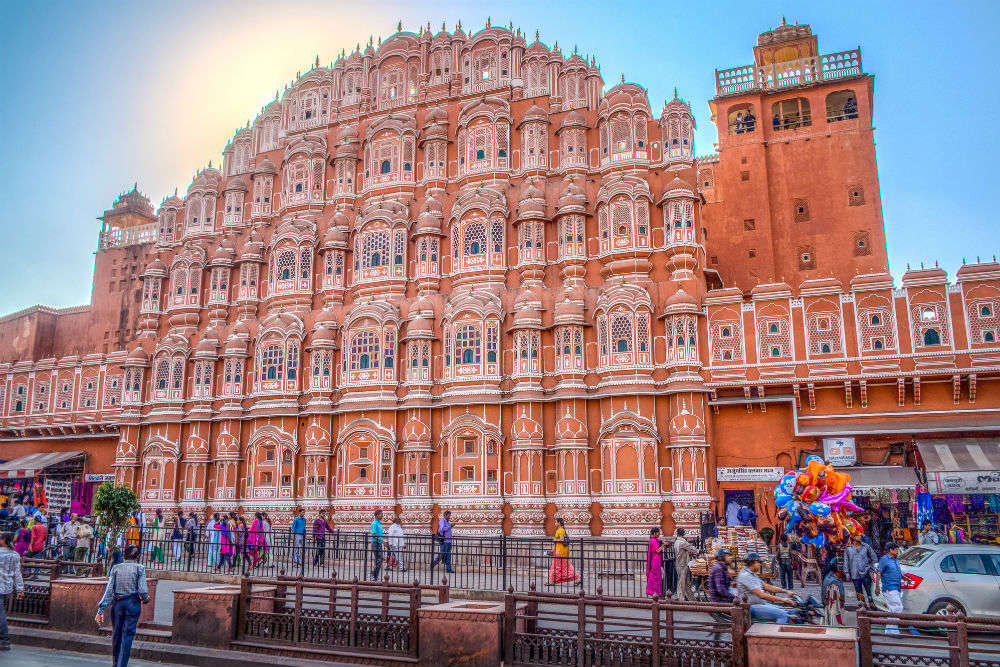 Nainital – The City Of Lakes
Nainital is the genuine treasure trove of Kumaon, engulfed in a thick blanket of nature and emphasised by the scent of flowering flowers that mysteriously mingle in the fresh air. Since the British era, it has been one of the most popular hill stations in northern India.
The wonderful and mystic city of Nainital, located at a height of 2,084 metres above sea level, is one of India's most popular tourist destinations.
Mumbai – The Dream City That Never Sleeps
Mumbai….Bollywood Junction, India's Commercial Capital, The City Of Dreams That Never Sleeps, is the country's beating heart and home to one of the country's most famous tourist attractions, The Gateway Of India. With its history and dreamy attitude, this enchanting and fascinating city will steal your breath away.
No matter what time you visit this exciting city, its mysterious aura will enthral you from the inside out. Visit this city at least once in your life to enjoy carefree living, sips of Chai from local vendors, and, of course, Bollywood and Nightclubs.
So, what are you holding out for…? Plan a trip with your friends to visit these lovely destinations and rediscover yourself!